Contact details for Tom O'Byrne:
Phone: 021 7301 316
Email: tob@ofx.ie
Experience
Tom deals with commercial dispute resolution.  He acts for a broad range of domestic and international corporate clients, as well as public sector bodies and private individuals.
Tom has particular expertise in complex contract disputes and real estate disputes. He acts in judicial review proceedings, professional negligence actions, shareholder disputes, transactional fraud claims, regulatory prosecutions and disputes in the energy, construction and financial services sectors.
Tom has expertise in contentious insolvency and restructuring matters, including cross-border insolvency proceedings, representing both creditors and insolvency office-holders.
Alternative dispute resolution is a core facet of Tom's practice. He is experienced in the field of commercial arbitration. He assists clients in availing of mediation and expert determination, as well as other innovative means of efficiently resolving disputes.
Tom has been involved in a number of cutting-edge applications in court and arbitral proceedings, including Mareva (freezing) injunctions, garnishee orders, non-party discovery, jurisdictional challenges, share charging orders, construction summonses, pioneering remote hearings, modular trial orders, planning injunctions, security for costs, and challenges to the enforcement of foreign judgments.
Tom also advises on commercial landlord and tenant law issues, and supports the firm's transactional teams in advising on planning law and environmental law.
Recent testimonials:
'Tom O'Byrne is a star litigator. He has a depth of knowledge across a broad practice. He has the enviable ability to convey and explain complex legal issues for lay clients.' – Legal 500 (2023)
'Tom O'Byrne is an exceptional disputes lawyer and a pleasure to work with. Tom provides legally sound advice but has a commercial awareness that allows him suggest alternative approaches to a dispute rather sticking to black letter law. His responsiveness and willingness to be available at short notice is second to none.' – Legal 500 (2022)
'Tom O'Byrne – very good at quickly understanding the main facts of a case. Good listener and clear communicator. Good contacts with other professionals when required.' – Legal 500 (2022)
'Mr O'Byrne was extremely competent and trustworthy in all our dealings. I felt confident from the outset that our problems were going to be addressed in a favourable and timely manner, and they were. I would have no hesitation in recommending this firm to anybody.' – Legal 500 (2022)
'Tom O'Byrne is an outstanding partner. He is always available and turns work in an extremely efficient manner. He consistently comes up with approaches to the benefit of the client in a cost effective manner. He is always conscious of the drivers and internal operations of our business.' – Legal 500 (2021)
'We have primarily dealt with Tom O'Byrne in this practice. He has been an outstanding and solid individual to work with. He has always taken a very balanced view, always with common sense to the forefront, which is perhaps the most uncommon thing of all. We always felt at ease with him and depended absolutely on his judgement, which we found to be without fault. In short, we have found everyone at the firm to be a pleasure to deal with and we always felt very comfortable in their hands.' – Legal 500 (2021)
'I work with Tom O'Byrne in a number of matters. Tom is most approachable and has a fantastic 'bedside' manner. He is technically excellent in a wide range of disciplines. Nothing is too much trouble for Tom and he works within tight timelines. You can rely on Tom to provide novel suggestions to tough legal queries' – Legal 500 (2020)
'I have found him to be courteous, level headed, competent and down to earth' – Legal 500 (2020)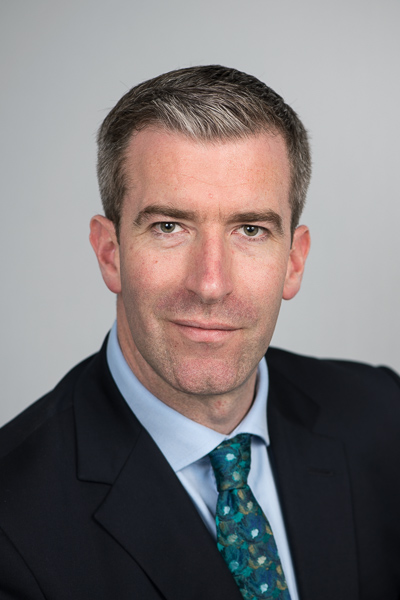 get in touch with your
expert right now