In 2020 it seems extraordinary that even in extreme circumstances for some legal documentation to be valid they still need to observe certain formalities, such as requiring "wet" signatures, independent witnesses and face to face meetings. Obviously, there are good reasons why these formalities were first introduced.
The current upheaval caused by the Covid-19 pandemic has shone a light on some of these legal formalities and perhaps none more so has been discussed than the practice of the execution of Wills.
In 1965 the Irish Government enacted the Succession Act which provided that for a Will to be valid it must, among other things, be signed by the person making the will in the presence of two independent witnesses. Coincidentally, this was the year after the first video conference call. In the last half century, despite the development of even more efficient ways of communicating, the legislation remains unchanged resulting in difficulties for anyone who wishes to sign a valid Will in the prevailing social isolation restrictions.
Given the current HSE Protocols on restrictions on gatherings of individuals of more than two people, solicitors are having to coming up with innovative methods to ensure that their clients' wills are signed validly in front of two independent witnesses.  These include  the signing of Wills through a window at the client's dwelling with the solicitor and the other witness on the exterior standing two meters apart.  This is obviously not something that can be done at everyone's dwelling, e.g. a client living in an apartment.
As we all know at this time the use of facetime, WhatsApp and other video conferencing technology to offset social isolation is being used more than ever.  It has never been timelier for the government to Fastrack an amendment to current legislation to allow wills to be signed via such platforms and deemed validly executed.
Another alternative is the allowing of "privileged" Wills.  In the UK there is a provision for a "privileged Will" which allows someone make a Will without observing the formalities of having two witnesses but which Will may be nonetheless capable of being admitted to Probate (i.e. proved as valid once the person passes away).
Section 11 of the UK Wills Act 1837 provides an exception for active military personnel to the usual will formalities which obviously require a Will to be in writing, signed and witnessed by two independent witnesses. The benefit of permitting an informal Will such as this during these unprecedented times would allow someone either following social distancing restrictions, in isolation due to suspected Covid 19 or someone in an intensive care unit with Covid 19 (or in a nursing home) make a Will.
As mentioned, while it would take introduction of legislation to amend the rules on witnessing Wills there are already a number of emergency items on the list to legislate and in this current climate consideration should be given to amend the legislation to simply the rules on the singing of wills in certain cases.
Cian Duane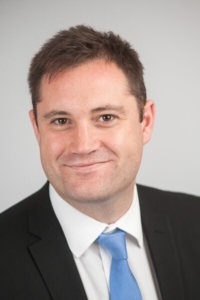 Email: cd@ofx.ie
https://www.ofx.ie/wp-content/uploads/2020/04/C3qqjNAw-e1587048418183.jpeg
226
150
Conor
https://www.ofx.ie/wp-content/uploads/2020/03/LLP-FINAL-PNG-300x90.png
Conor
2020-04-07 15:31:59
2020-04-07 15:33:31
Legal Requirements in a Digital Age: Wills