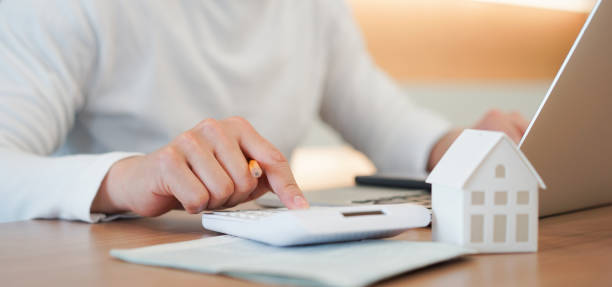 I first wrote about the Tracker Mortgage Scandal in November 2017 to provide insight on a topical subject and comment on what avenues of redress might be available for effected parties.
I wasn't expecting that I would be writing my eighth article on the subject four and a half years later!
The Tracker Mortgage Scandal has raised its head in national media again in recent days and before the phrase "I don't know what a Tracker Mortgage is" comes to mind, tracker mortgages are home loans where the interest rate follows that of the main European Central Bank rate, with a fixed additional margin for the bank issuing the tracker mortgage. Time has proven it to be a very favourable mortgage rate for customers who were on a tracker mortgage.
The scandal revolves around banks unfairly denying customers tracker mortgages, resulting in customers being overcharged incorrectly high rates and being required to make higher monthly repayments on their mortgages, which they would not have had to do, had they been on the correct mortgage rate.
Figures released in recent days have told us that between compensation paid out to affected customers and fines imposed by the Central Bank, it has cost Irish banks almost €1 billion.
While previous fines have been issued to Permanent TSB, KBC and Ulster Bank (covered in my previous articles) the most recent coverage relates to fines on AIB and EBS.
A fine of €83.3 million has been imposed on AIB, while EBS has been fined €13.4 million.
In relation to AIB, the Central Bank has advised "Thousands of customers were overcharged and, at the worst end of the scale, customers lost 53 properties, 13 of which were family homes."
In relation to EBS, thousands of customers were overcharged and, at the worst end of the scale, customers lost 84 properties, eight of which were family homes.
The banks have been found to have wrongly withdrawn their tracker mortgage offering, without proper regard for the impact on its customers, failed to address their failings, failed to recognise their obligations to customers and to deal with their complaints.
As I have told all effected customers who have made contact with me in relation to this topic, each case is different and the effect of being wrongly denied a tracker mortgage differs from customer to customer.
At the most extreme end are those who have lost their family homes and suffered greatly as a result of same. At the least extreme end are those who had to repay increased amounts on their monthly mortgage payments, but were not put under any particular financial strain to do so.
In many cases that have come before me, customers have been notified by the banks of their failures and a proposal for redress and compensation set out by the bank. Customers are given the option to accept the proposal set out, to make a complaint to the Financial Services Ombudsman or to bring the matter to the Courts.
I was disappointed to see comment this week which states that the Court process hugely worked against the ordinary customer and that it is not as easy for customers as it is for banks, due to not being able to afford legal representation.
I would encourage any party who believes that they may have been affected to seek legal representation and not be put off by any fears about the cost of same. Arrangement can certainly be put in place by prudent practitioners to represent those who are genuinely affected.
Of more concern is comment that many people affected did not appeal as they were unaware that they were entitled to compensation. Again, those customers who may have concerns should seek the appropriate advice at the earliest stage.
The majority of customers who approach me in relation to this topic have already been notified that their account is affected by overcharging and they then wish for comment on the amount proposed to be repaid to them by the bank, by way of refund and compensation. I have found that genuinely affected customers that I have represented tend to receive adequate compensation, having taken the appropriate action.
New cases are continuing to arise on this topic. It is widely known that Bank of Ireland, who are yet to be fined by the Central Bank, have set aside €94 million of tracker mortgage related provisions.
With new cases of overcharged accounts continuing to come to light, there are still customers who have been affected, but not yet properly compensated. This needs to be addressed to let those affected get on with their lives.
William Hanly wh@ofx.ie
https://www.ofx.ie/wp-content/uploads/2022/06/stock-image-mortgage.jpg
287
612
Sophie Olsthoorn
https://www.ofx.ie/wp-content/uploads/2020/03/LLP-FINAL-PNG-300x90.png
Sophie Olsthoorn
2022-06-27 08:57:27
2022-06-27 08:57:27
The Tracker Mortgage Scandal